Reading about working out can be very helpful, after all, working out can be one of the most rewarding activities ever in your life. It can help you not only have a longer lifespan but also, perhaps, more importantly, a longer healthspan. Here at bodyweight heaven, we believe having the best bodyweight workout book on-hand that is best for you is an invaluable asset.
However, to ensure your fitness knowledge, it's essential to equip yourself with the best bodyweight workout book. Just a small amount of knowledge can lead to a huge difference in body performance and also, the way you enjoy life. This is even more important for beginners as the right knowledge base can save you from getting injured and help you move forward quicker.
That's why in this article, we will be suggesting the top 5 bodyweight workout books to help you become the best you.





Book Title
You Are Your Own Gym: The Bible of Bodyweight Exercises
Men's Health Your Body is Your Barbell: No Gym. Just Gravity. Build a Leaner, Stronger, More Muscular You in 28 Days!
HomeMade Muscle: All You Need is a Pull up Bar (Motivational Bodyweight Workout Guide)
Complete Calisthenics: The Ultimate Guide to Bodyweight Exercise

Book Title
You Are Your Own Gym: The Bible of Bodyweight Exercises

Book Title
Men's Health Your Body is Your Barbell: No Gym. Just Gravity. Build a Leaner, Stronger, More Muscular You in 28 Days!

Book Title
HomeMade Muscle: All You Need is a Pull up Bar (Motivational Bodyweight Workout Guide)

Book Title
Complete Calisthenics: The Ultimate Guide to Bodyweight Exercise

Best Bodyweight Workout Books in 2020
Lauren's credentials are beyond impressive. U.S. Special Operations fitness instructor, Combat Controller,  instructor of instructors, record holder, and many more. But it isn't really his credentials that sets this book above the rest and gives it nearly five stars on Amazon after nearly 10 years. It really is a true no-nonsense companion that will show you how to train your body without little to no-equipment like no other. 
It is the one resource that you can use to level set amongst the mounds of fitness and nutrition garbage that are flying around on the internet these days.
This is why we recommend that if you are to read only one book about physical health and fitness (let alone bodyweight training) this book will provide you everything you need. On top of that, this won't take you to average, it will take you to peak health and performance.
While there are other more "complete" books out there. None are quite as simple and fulfilling as this one. This one will stand the test of time.
It's easy to start with credentials here again. BJ Gaddour is a bodyweight exercise and metabolic training expert. Named one of the 100 Fittest Men of All Time by Men's Health magazine. This book is an excellent representation of a master's skill put into writing, a true consideration for must-have if you are a fitness enthusiast or a long-term fitness buff.
The book does a beautiful job of blending the different aspects of functional fitness together into an easy to understand program. BJ Gaddour does an amazing job of focusing on 8 key movement patterns and introducing proper progressions/regressions for each of these.
This could easily be our first choice, but considering the price and timelessness of Lauren's book, this comes in at a short 2nd.
Anthony's story is truly amazing. This book is worth the read just for Part I. It can at times be full of despair, but it begins to shine a ray of hope through the clouds as he paints the picture of how he overcame his hardships and introduces fitness lessons, not for mere mortals. He states that it takes Audacity to overcome your hurdles and if you are having a hard time overcoming things in your life or in fitness, this may be the book for you.
The fitness routines in this book are solid, simple and have good evidence and references to back them up. The book's story start and routine-oriented middle leave you with an excellent book to sink your teeth into. The philosophy is to build slowly and create a sustainable base, then advancing with good progressions. It has sections for beginners, basic and advanced routines with plenty of variations (much as we teach around here). It also dives into other fitness pillars like nutrition and injury prevention.
The conclusion here is that if you are just starting out or need some inspiration, this may be your best book!
Perhaps the most exhaustive book on our list, this book is a bible, and if you are looking for a reference, you have come to the right place.  It defines everything, including the very nature of "What is Calisthenics", and the "Advantages of Calisthenics" which are important, especially if you are a fitness buff. Different books fit different personalities and if you want a complete book with all exercises, tools, resources compiled, use this book. to 
Beginning with definitions, then nutrition, rest and recovery, then how to prepare for fitness itself, the book then launches into an encyclopedic like analysis of bodyweight calisthenic exercises. The final section is devoted entirely to training programs and provides some very tidy programs you can utilize out of the gate, including the "Fundamental Five". It also covers nicely on how to design your own program.
All of the books on this list are worthy of ownership. If you are devoted to your fitness craft and are of the type that wants reference and depth of knowledge. This is the book for you.
ConBody in somewhat the same vein as Home Made Muscle has an excellent story to tell, from a different perspective in this case. In Home Made Muscle, Anthony has to overcome circumstances thrust upon him outside of his control. In ConBody, Coss has to overcome a lifetime of bad decisions. Again, full of inspiration. If you are needing motivation to get off your butt, this may be the book for you.
An initial call-out on this book, it launches in quickly to the exercises and moves you through the programs quickly. Again, if you need to get motivated and want to move quickly, you are in the right book. It is not exhaustive as many of the others, but it does have sections that advance with you and teach you about recovery.
What to consider when buying a book about working out
There are particular aspects to consider when you are looking at workout books, particularly bodyweight workout books.
Each person has a particular level they are coming to the table with, thus finding the right book for everyone is not possible. You have to consider several factors.
Let's take a look at what you need to know.
Current fitness capacity and Experience level
Honestly, this has to be a top consideration.
If you are just starting out, you can't go down the road of a brutal workout, you will get injured quickly and demoralized.
If you are more experienced diving in quickly is an advantage, but you have to have a knowledge base being delivered from someone experienced that can offer a large set of variations and other aspects of fitness growth.
If you want a story and you want to actually read a book then you will want to consider that when buying a workout book.
The preferences don't necessarily stop at story and readability either. Do you want a fitness bible or do you want to be quickly guided to what will work best for you?
Know your reading strengths and your fitness goals when choosing this aspect.
Finally, realize that any book you choose should be able to act as a reference for years to come.
Having a book that is full of anecdotes and very little usable content will lead to the book being ignored, taking up space or being thrown out.
If you prefer digital e-books, that is another aspect to consider as well.
Can a bodyweight workout book really help you in your fitness journey?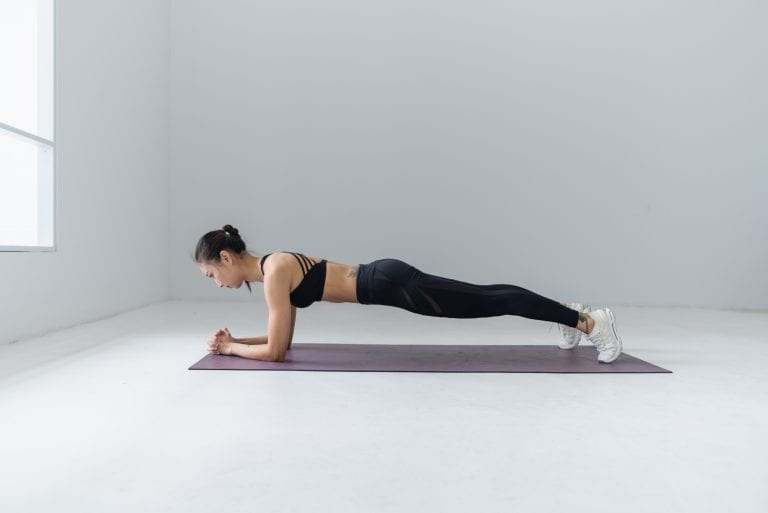 If you spend any time thinking and reading about fitness, you will realize quickly that there is a huge untapped knowledge base in books that you can leverage.
Fitness books of high quality can greatly help you if your just getting started or can take you to the next level if you are hitting a plateau in your journey.
Using a fitness book is a small cost, and the pages can contain invaluable knowledge for that cost.
You may notice that the books we review are all very similar, but there are some subtle differneces that will appeal to you based your needs as called out in this article. Take that into account as you try to decide which book to purchase.
Additionally pay attention to the author you choose as your bodyweight workout guru. It probably says much about where you are at in your fitness journey. Respect that in yourself and if you find a good author and book, consider learning and inquiring more from them.