Shopping for CrossFit clothing can sometimes feel like balancing a beam with your desire for the best quality on one end and your tight budget on the other.
The premium brands' price brackets give off the impression that their apparels belong in a heavily guarded glass casing. For some, there's absolutely no way to enjoy the latest innovations without spending more than their means. All there's left are cheaper alternatives that can get worn out after just a few uses.
Moreover, don't you just hate how durability can mean thick, uncomfy fabrics and how aesthetics come at the expense of functionality?
Affordability. Style. Comfort. Quality. If you've had enough of what seemed like an unwinnable challenge of getting the best of all these, allow us to introduce you to a growing fitness clothing brand that aims to reshape the industry – Born Tough.
In this guide, you'll get to know what sets Born Tough apart from its tough rivals. We also got our hands on two of their newest products, and we can't wait to share with you all of its wow factors!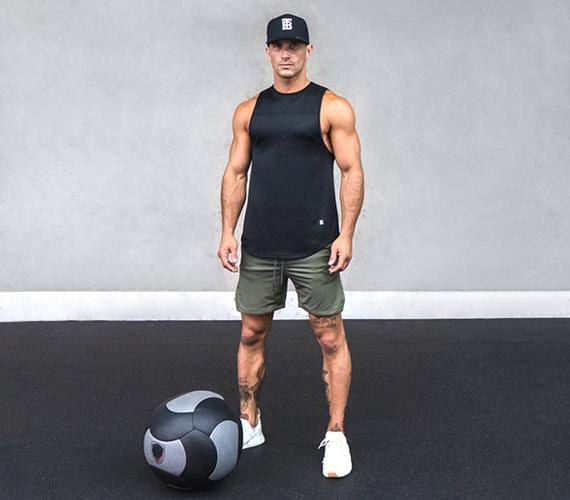 Meet Born Tough: A rising star in the sportswear industry
Born Tough can be a perfect model to prove that revolutionary tech and innovations need not come at equally mind-blowing price points. In fact, its website is filled with loyal customers who swore that the brand became their go-to buddy when shopping for stylish, durable, and comfy fitness clothes.
Who is Born Tough for?
Born Tough offers apparel for both men and women of varied backgrounds and tastes. Wellness influencer? Bodybuilder? CrossFit enthusiast? Their wide product line can help you find your best fit.
Here's a quick overview of the goodies you can get from Born Tough:
Workout Tops – tanks, shirts, hoodies, and sweatshirts
Workout Bottoms – shorts and jogger pants
Tracksuit Sets
Sleepwear
Accessories – bags, and hats
Their sportswear come in four sizes – small, medium, large, and extra-large. Don't worry, you can check your size with their fitting guides that are accessible at each order page.
What's unique about Born Tough's fitness clothing?
Born Tough assures customers that their fitness clothing's design considered our need for high performing gears alongside the importance of comfort during exercises.
Signature fabric blends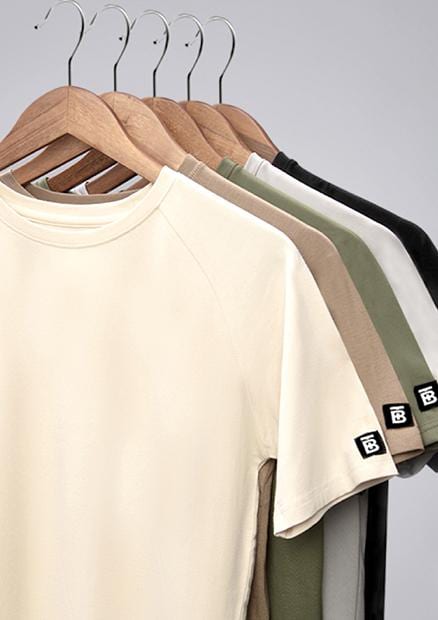 As a commitment to revolutionizing sportswear, the brand developed signature blends from the best fabrics and materials:
Air Pro – a soft mix of spandex, elastane, and cotton. This fabric is designed for its performance-oriented products that require elasticity and breathability for maximum comfort.
Momentum – the thickest of all of Born Tough's fabric blends. It's meant for crafting heavy duty clothes that are still stretchy and breathable.
Swift – a combination of cotton for durability and spandex for elasticity. The mix results in a soft, lightweight material for clothes that can withstand flexibility training.
Apart from comfort and durability, these fabrics are also meant to remain skin-friendly even after multiple uses and washes. Clothes from other brands can grow too itchy or abrasive over time. Meanwhile, Born Tough's fitness clothing has antibacterial properties. Its gentle texture and moisture-absorbent materials also reduces the risk of skin irritation.
Custom color palette
Apart from its unique materials, Born Tough also sets itself apart with its custom color palette. The brand distanced itself from the outdated trend of cliche flashy hues and neon accents. Their products often come in the earthy shades of black, grey, green, and brown.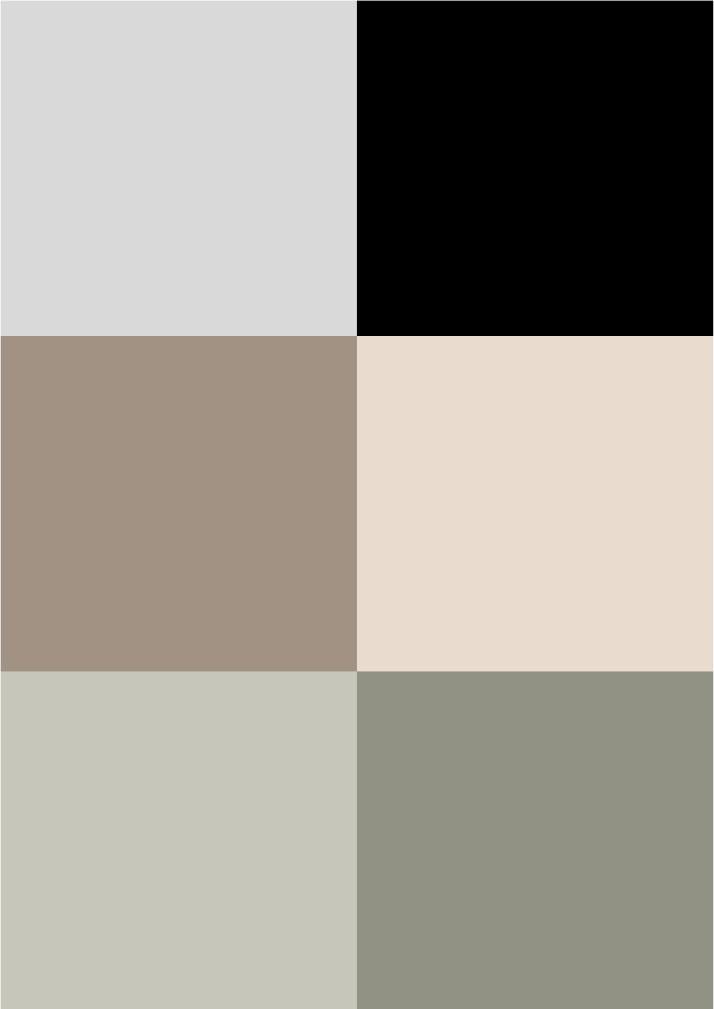 Stylish designs
Traditionally, fitness clothing are oversized, mismatched, and disproportional. This is especially true for men's sportswear. In contrast, Born Tough's apparel features minimalistic designs that are complemented with body-flattering fittings.
While you might be too embarrassed to grab a cup at your local coffee shop with your old gym apparel, the modern aesthetics of Born Tough's gears make it suitably stylish even for everyday use.
Functionality and storage features
As you may know, usual sportswear brands don't give us many options for carrying our can't-live-without belongings. You'd usually have to stash them in your locker or take the bold risk of leaving them on the floor or a nearby table.
With Born Tough's clothing designs, you can easily keep important gadgets and objects close to you. Among its functional storage features include:
Ergonomically placed pockets
Built-in loops for headphones
Zippered side pockets
Waist loops for hanging your towel or shirt
Born Tough Men's Air Pro Liner Shorts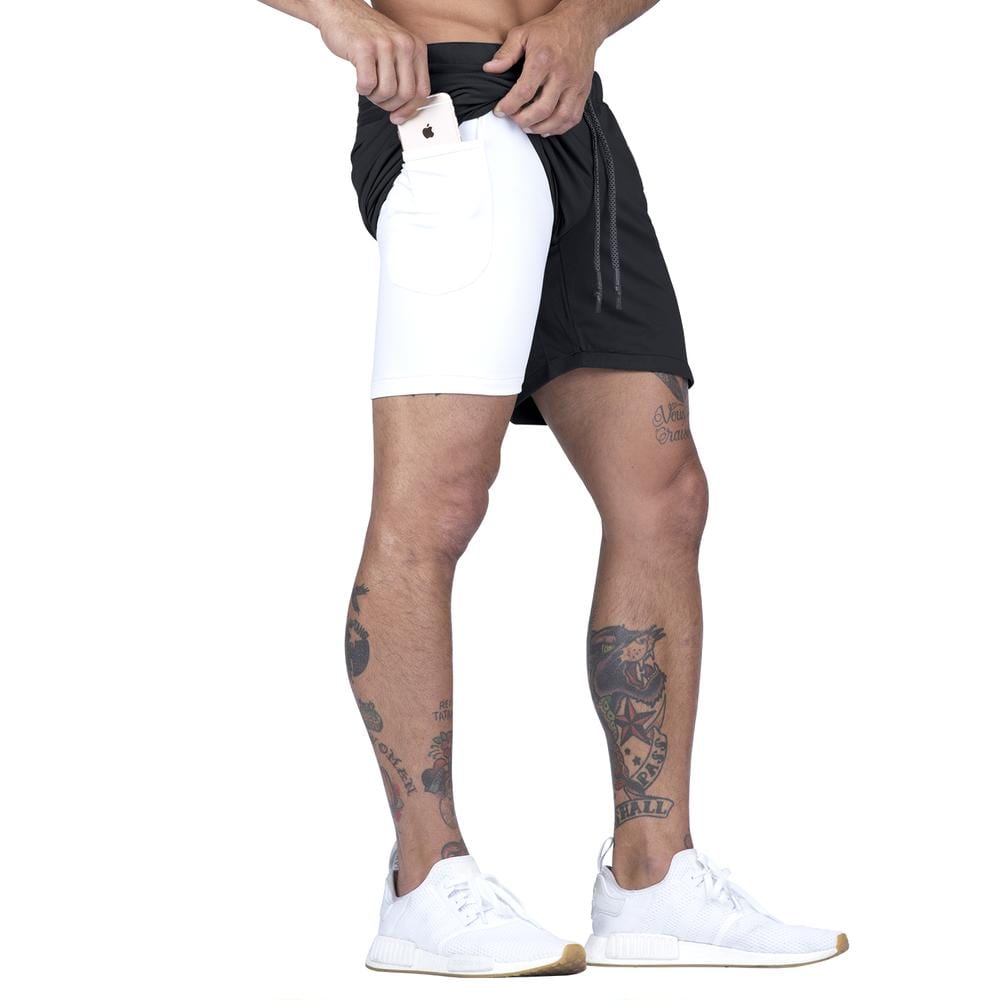 While the ladies are blessed with tons of gym apparel to choose from, men often find it a nightmare to shop for workout shorts that balances adequate crotch support with comfort and breathability. Most thrifty options in the market just aren't suitable for longer wear or intense training sessions.
To compensate, some CrossFit enthusiasts would just settle with oversized bottoms worn on top of tight leggings. Seems that Born Tough has heard our man tears crash, and developed the Air Pro Liner Shorts.
Always conscious about your mismatched tights and bottoms? You might want to consider switching to Born Tough's double-layered apparel that boasts of an inner compression fabric beneath a stylish Air-Pro shorts.
It's available three color options: ink black, military green, and steel grey. We have reviewed its ink black variant in this video, and we're definitely excited to check out the rest and build a complete collection.
Get it Here: Born Tough Men's Air Pro Liner Shorts
The Air Pro Fabric
Unique to Born Tough, the Air-Pro fabric is an innovative, high performing blend of materials used for the brand's workout shorts. The outer layer features a medley of 86% polyester and 14% spandex, while the inner compression layer is 91% nylon and 9% spandex.
The result? A lightweight apparel that impressed us with its extremely soft feel. Even better, its fabric's mesh provided optimum breathability.
This fabric sets the bar even higher with its anti-bacterial and moisture absorption properties, making Born Tough's Air Pro Liner Shorts a durable yet skin-friendly companion for the long run.
Key benefits we swear by:
4-way stretch material which enables lateral and vertical elasticity for supreme comfort as you move
Designed with a waist loop that's handy for hanging your shirt or towel while training
Inner compression layer facilitates blood flow as you exercise
Phone pockets are ergonomically positioned and sewn into the inner compression layer
One year warranty for manufacturing defects
Get it Here: Born Tough Men's Air Pro Liner Shorts
Born Tough Men's Momentum Tracksuit Hoodie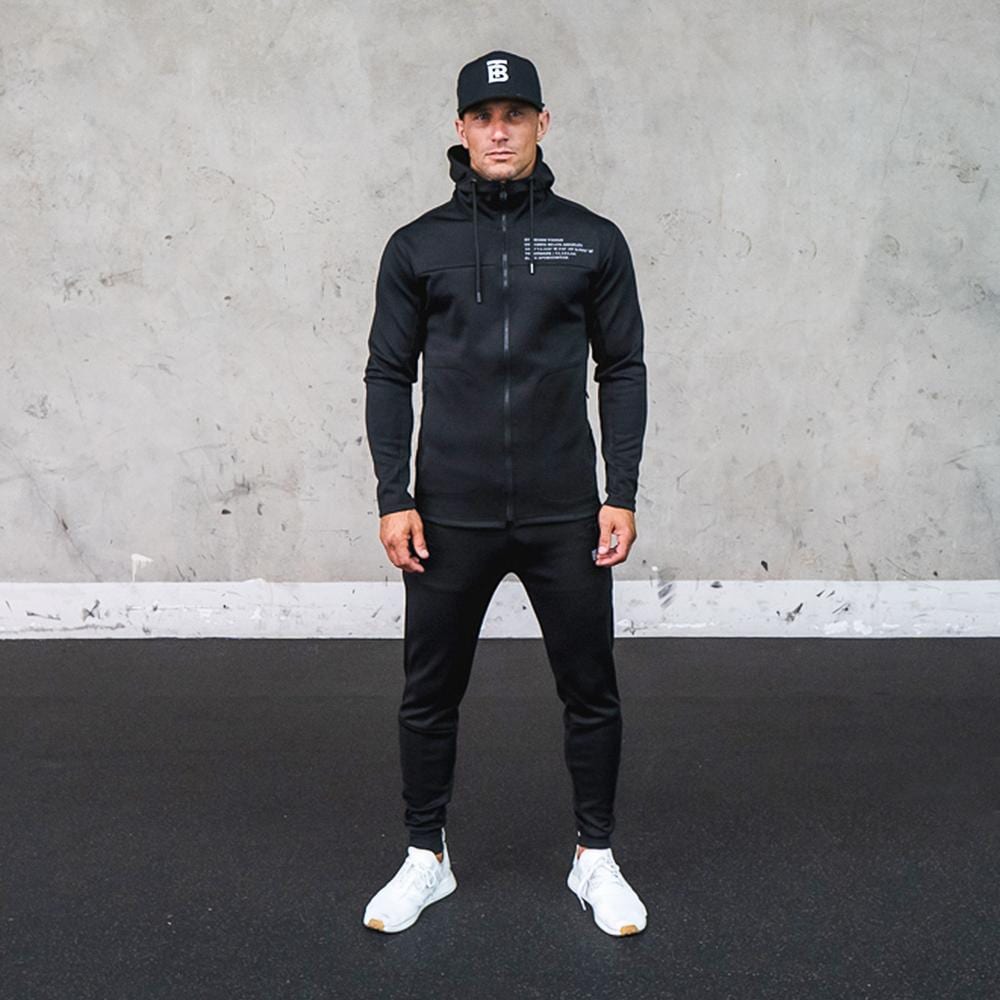 As much as your favorite jacket is snuggly and warm for everyday use, it might not be the best option when hitting the gym – Too bulky – Too hot – Too limiting. Great for your chill vibe, but an unreliable buddy for the competitive athlete in you.
If you're looking for CrossFit-compatible apparel, you might want to check out the Born Tough Men's Momentum Tracksuit Hoodie. Its slim fit, two-toned designed can define your hard-earned shoulders and chest. Despite its premium look, this gear does not fall short in functionality with its zippered slit pockets that can securely store your phone and keys.
Customers loved how they got more than their money's worth with this relatively affordable product that marries style, comfort, and quality in one hoodie.
You get to choose from its three color variants including the all-black option, and the green and black or gray and black combo. Our pals at Born Tough sent us a gray and black Momentum Tracksuit Hoodie which we showed off in this review video. 
The Momentum Fabric
The secret behind this tracksuit hoodie's topnotch functionality? Born Tough's signature Momentum fabric designed with a polyester (92%) and spandex (8%) combo.
The thickest of all their fabric blends, Momentum is known for its durability that makes products suitable for heavy-duty use. However, it doesn't compromise the apparel's breathability and elasticity.
Similar to the Air Pro, Momentum also boasts of anti-bacterial and moisture-absorbent properties that ensure years-worth of comfortable wear.
Key benefits we swear by:
Unique two-toned design, making this hoodie aesthetic enough for your gym photo snaps
Built with an athletic fit that balances style and comfort
Zippered side pockets that help you carry your wallet, phone, keys, and other small accessories conveniently
Full zip-up design that uses durable, high-quality zippers
Its waist portion is lined with elastic material for a smarter looking fit
Adjustable hood with drawstrings